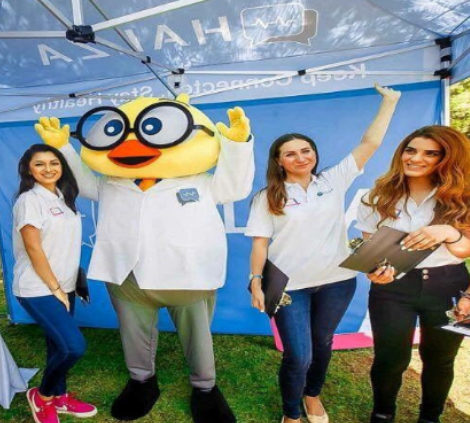 In the fast-paced environment of modeling and promotion industries, you need a perfect balance of style and confidence to thrive and excel. If you want to become a part of our dynamic and welcoming hostess agency, explore the opportunities that we bring forth for you. As an experienced agency in Dubai, we are consistently looking for the talented hostesses who can add the desired glitz and elegance to the events promoted by our clients.
The Hostess Job Search Redefined
We, at UAE Staff, firmly believe that a perfect hostess can make an event successful without any doubts. Hence, we follow a strict and fair method of recruitment of our event staff. Being a hostess can be challenging. You need to flawlessly execute your part at an event. Right from greeting the guests to building the relationships, you need to project a positive and enthusiastic image. If you possess these qualities, explore hostess jobs in Dubai with our agency.
What Defines A Perfect Hostess?
Having years of experience behind us, we clearly specify the qualities that we expect in our hostesses. In this environment, it is vital to be responsive and charismatic to promote a brand. A hostess acts as the face of a brand. As such, it is imperative to maintain a classic and stylish image. Personally, you should be well groomed and elegant in your appearance.
Whether your job entails meeting the clients or maintaining consistent communications with them, responsiveness is a key trait expected in a hostess. With punctuality, you need to exude positivity in your demeanor. A polite greeting and an honest smile are all that can take you miles ahead in this field. Most importantly, you should have a positive attitude towards every project.
At UAE Staff, we provide the best hostess jobs in Dubai to the enthusiastic aspirants and dreamers like you. If you deem yourself fit for this job and want to join this unforgettable journey with us, become our partner and grow dreams with us.